History
The club was formed from an amalgamation of the East Kent Club inaugurated in 1873 and the Canterbury Club which was founded in 1875. When the premises of the Canterbury Club were destroyed by enemy bombing in 1942, the two clubs joined to form the present Kent & Canterbury Club.
The Club moved to its present Georgian building in the 1920's where it has been ever since. The house and surrounding land is freehold and is owned in trust by the members.
We have a membership of over 200, including many leading and influential people in the medical, farming, legal and business communities in and around the beautiful and historic City of Canterbury.
We pride ourselves on a magnificent Georgian building, situated on the edge of Canterbury having extremely useful car parking within easy walking distance of the city centre.
Our principal aim is to provide members and their guests with a relaxing, convivial atmosphere in which to meet others and enjoy a variety of facilities. We also offer private facilities for business meetings, seminars, lectures and celebratory functions.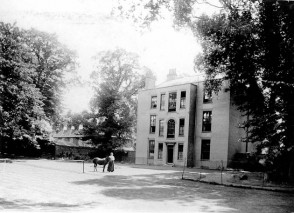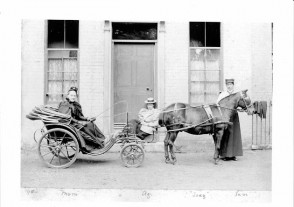 Social Events
The Committee promotes and sponsors a mixture of interesting social events ranging from full black tie dinners with four or five courses through to topical talks and lectures with fork suppers. Friendly Rubber Bridge is played every Tuesday evening. A knock-out snooker competition runs each year. An annual golf tournament is held usually in October. A Social Programme of events is published at the beginning of each year and updated throughout the year.
Cricket Week
For over I00 years our Club has had a presence in the form of a marquee during the annual Cricket Festival at the St Lawrence County Cricket ground nearby. This is an ideal opportunity for members to entertain guests and is a highlight of our social calendar.
Functions Sponsored by Members
Our club has varying sized rooms for functions sponsored by members. We encourage business, social or family celebrations.